Native to Polynesia, Tamanu oil is on the upswing. Less well known than monoi, it is currently of growing interest to the cosmetics industry thanks to its many interesting benefits. It is a remedy once used by Polynesians. This oil is used mainly for cosmetic and dermatological purposes. It remains a good weapon against skin problems. What are the benefits of Tamanu oil on the skin? What are its properties? How to apply it? What are the conditions of use?
What is Tamanu oil?
Before we can know the benefits of Tamanu oil, we need to know what it is. Otherwise known as "sacred oil", "oil of a thousand virtues" or "the green gold of the Pacific", it is a thick vegetable oil extracted from the fruits of the Calophyllum Inophyllum, also known locally as "Tamanu" or "Ati". The oil is made by cold pressing. Green in colour, this oil is distinguished by its rather intoxicating odour.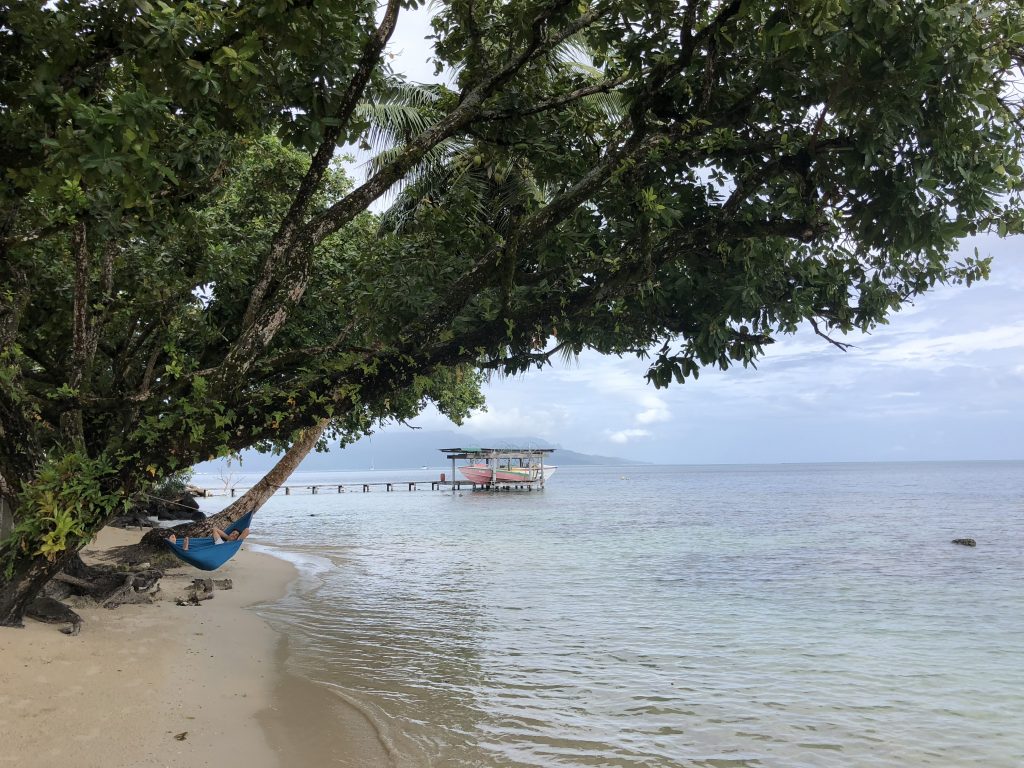 Tamanu oil was once used in traditional medicine. Moreover, the tree has many virtues and is highly prized by the Polynesian Tahu. Tamanu leaves, for example, can cure skin diseases and eye problems.
Properties of Tamanu oil
As early as the 1950s, scientists were able to prove that Tamanu oil has regenerating, protective and anti-bacterial qualities. It is also thanks to its healing and anti-inflammatory properties that this oil is of interest to modern medicine.
To begin with, Tamanu oil has a moisturizing effect, thanks to its great capacity to penetrate several layers of the epidermis. It helps to nourish the skin in depth. Also, this oil has vitamin E which allows it to slow down the aging of the skin. Of course, the skin regains all its natural suppleness. This oil can be used as an anti-aging agent.
Also, with its purifying and soothing properties, Tamanu oil can be used to relieve irritation and itching sensations. The natural anti-inflammatory properties of this oil also help to soothe skin irritation.
Rich in unsaturated fatty acids, Tamanu oil has a regenerating property allowing a rapid regeneration of the epidermis. This is why this oil is recommended to relieve and heal burns, sunburn and scars. Moreover, thanks to its healing properties, this oil rich in active healing agents allows the skin to heal very quickly and minimize scar marks . It is recommended to treat acne. It is also beneficial to reduce stretch marks. In addition to these properties, Tamanu oil is known for its antibacterial qualities.
Certainly, due to its properties, Tamanu oil remains very effective in treating many skin problems.
How to use it?
Tamanu oil is applied directly to the area to be treated. For more effectiveness, apply a few drops of this oil to the affected areas in the morning and evening.
It can be used alone, but as it is thick, it is diluted with another vegetable oil. To activate blood circulation, for example, you can combine it with Monoï de Tahiti. Tamanu oil can be combined with sweet almond oil to promote skin hydration.
CAUTION: Tamanu oil is for external use only. It is not to be swallowed. For pregnant women, please dilute it with a vegetable oil.
If you are looking for safe Calophyllum oil, you can rely on the one at Mahana. 100% natural, pure and virgin, Mahana's Tamanu oil retains all its natural properties. In addition, the oil offered has no additives, preservatives or fragrances.
Source : https://www.tamanu.fr